Japan made Polishing machine --- DS8 series (Patented)
Smoothly polishes all surfaces of parts that are difficult to do with other methods, such as quirky materials, complex shapes, and minute sizes in millimeters.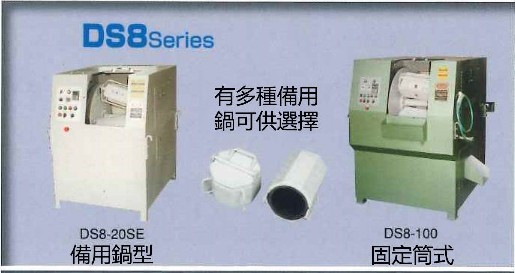 ¡½ Strong polishing power
Super Eight's excellent polishing power is extremely effective in deburring and rounding parts, which was difficult with conventional polishing machines.
¡½ High productivity
The processing time can be shortened due to the strong polishing power. It is possible to improve productivity and reduce costs.
¡½ Supports various processing conditions
By selecting a continuously variable transmission inverter and various optional polishing tanks, we can support various processing conditions such as polishing ultra-small parts.
¡½ Excellent environmental performance
Contributes to environmental conservation in the workplace due to its low noise and low vibration design.