Batch Production, Introducing A Major Advancement in Rapid Prototyping --- MDX-540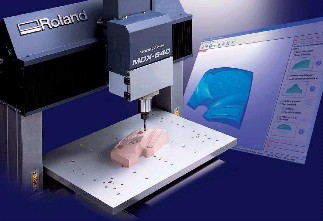 MODELA PRO II MDX-540 Features:
Precision benchtop milling machine produces high-quality parts and
models using Roland¡¦s Subtractive Rapid Prototyping (SRP) technology
Simple on-screen menus and operation panel make setup and production easier than ever
Cutting area of 500 mm (X) x 400 mm (Y) x 155 mm (Z) (19.6 (X) x 15.7 (Y) x 6.1 (Z) in.) accommodates larger prototypes
Advanced software optimizes your 3D CAD data for flawless molds and parts
In-house milling shortens the design/development cycle and lowers product development costs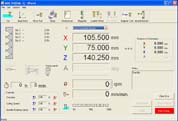 User-Friendly Operation
Designed from the ground up for ease of use, the
MDX-540 features a handy control panel that simplifies
the setup and production processes by strategically
grouping the most commonly used settings. Using a
jog-dial, you can quickly and easily reposition tools and
adjust spindle speeds without interrupting the milling
process. For other settings, simply access the
MDX-540¡¦s on-screen operation panel featuring clear,
easy-to-navigate icons.
Powerful Options for High Production Demands
Four powerful options let you build on your MDX-540 for even greater performance and unattended operation.
These include an Automatic Tool Changer (ATC), rotary axis unit, T-slot table and safety cover. The optional ATC holds up to four tools while the rotary axis unit facilitates 360 degree and multiple-surface cuts.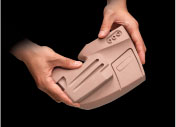 Able to Mill a Wide Variety of Materials
With the MDX-540, you can produce molds and parts for small lot production quickly and inexpensively from a wide range of materials, including chemical woods, resin, ABS and non-ferrous metals such as aluminum, brass and copper.



Optional: